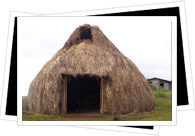 Traditional Architecture
You can see the origins of Chilean architecture scattered around particular areas with ovbious examples being located on Easter Island with the Moai statues, their influences stem from cultures such as the Pre Columbian, Colonial and Neoclassical.
In Chiloe there are some fine examples of some of the constructions with houses erected on posts which are layed deep into the beach. On the north side of the country you have the church of Toconao with its bell tower, an interesting piece with its 3 tier simplistic white volcanic stone with a modest cross adorning its peak.
The Mapuches have provided invaluable contributions to the history of the architecture which can be demonstrated with their raku houses that are made from wood and thatched roofs an impressive insight into their culture.
Modern Architecture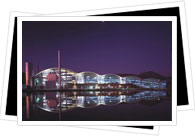 You can see rejuvenated Chilean architecture with their adaptions to the weather conditions their generally dry climate in the north causes outside the box mentalities to accommodate and keep the aesthetics a priority.
Though a gravely important issue more so than its appearance is the structural strength and its endurance against the elements, Chile as other South American countries frequently experience seismic activity therefore when a building is proposed it needs to be secure.