National Parks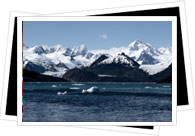 National parks are a taste of mother natures talents at creating captivating scenery and in Chile this is provided in abundance so take a look at the list below for a run down of the handful chosen for you to check out.
Alberto de Agostini National Park
This stretch of land almost reaches 15,000km2 and was named after Alberto Maria de Agostini who was a talented Italian missionary, the park itself is something of great beauty because of the number of fjords that reside within its boundaries. If travelling here you will also be welcomed with the sight of South American Sea lions and marine otters. Though you can only reach this park by boat so not one for a road trip.
Conguillo National Park
Next on the list is the Conguillo National Park, a stunning landscape with one of the main attractions being the llaima volcano and it is also the location that was chosen for television series "Walking with Dinosaurs" With mountains surrounding dusted with snow this area really creates a picture perfect moment.
Lauca National Park
Bordering the sajama national park in Bolivia Lauca demonstrates an ability to allure its audience into appreciation being popular for the Chungará and Cotacotani lakes. There are also several species living in the park ranging from llamas all the way down to cougars. Upon looking on the landscape you will be lost in the colour scheme effortlessly blending into one another to create an aesthetic wonder.