Nightlife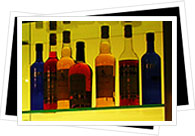 If you're looking for a good time when you're travelling to Chile then you'll most certainly want to check out the nightlife and get involved with the locals! Well look no further as with What Chile we have listed a few places below by area to which you can check out and get involved.
Los Buenos Muchachos
It's a large bar that captivates the audience into getting involved with the fun that directly links to Chilean traditional culture. dont be too surprised at the lack of bargain beers as you are paying for the atmosphere but it puts you up front to witness the Chilean dancers doing what they do best.
Clandestino
You can find this hotspot in Bella Vista, it is an energetic spot where you will find a mix of live music and the resident DJ who is never one to disappoint.
Habana Salsa
As the name hints if you are a fan of salsa then you will want to check this out, though if you feel the two left feet are holding you back then you can attend one of the classes throughout the week. With staff with a big smile and posed to adapt to your needs. A few visits here and you will really get into the swing of things.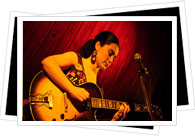 Amanda
More than just a simple club this modestly named night club it doesnt matter what your style of music as there is something different each day of the week originally a multiplex you can imagine tis going to have an abundance of space for the crowd to get things going.
Baobab
Looking for something a little more cosmo for your evening Baobab offers a delightful variety of activity for you to endulge for example you may want to enjoy a fancy cocktail out on the terrace though perhaps the day of sightseeing has built a well deserved appetite. If so you can go to the restaruant with the critically acclaimed seafood. Or if you really want to go all out then why not try both.