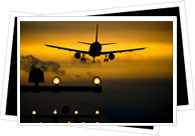 Chile Travel Information
Once you have decided that you want to go to Chile you will have to decide how to get there right? Well take a look at the options below and see which fits your trip best.
Lets go for the most ovbious option by plane, as for most who aren't within driving distance will prefer to take this option. You will fly into the capital Santiago 'Aeropuetro Internacional Arturo Merino Benitez' quite a mouthful. For entry you will be looking at a processing fee which stands at:
$132 per person for the United States
$56 per person for Australians
$75 per person for Canadians
An alternative is the train and depending upon what you would like to see then you have two options listed below:
Bolivia
One time a week this day long trip will take you from Uyuni Bolivia to Calama Chile the northern half of Chile. It allows you to see two South American destinations in one go.
Argentina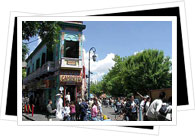 Known as the 'Tren de las Nubes' train of the clouds you start off in salta in Argentina then just 15 hours later end up in the border of Chile located near the Andes moutnains
By car if you want to put the tour buses aside and get involved in the road trip to Chile then it is quite a simple journey though one thing to always have handy is your documentation and you may be in need of some four wheel drive to get you through some of the tricky terrain.
Buses and by Boat
The buses are a cheaper option, you don't have the security and inconvenience risks with the location of your car. Another reason they are your best option is the ease of access as they will go from several locations and are quite regular, finally you have the option of the boats, you can get about by travelling through Puerto Montt and going towards Bariloche, in the south you can travel by Puerto Williams going to Ushuaia.