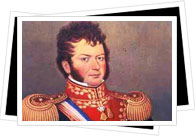 The Rise of OHiggins in Chile
The independence of Chile is split into 3 main stages
Patra Vieja
Reconquista
Patria Nueva
The first leader was José Miguel Carrera who was taken over by rival Bernardo O'Higgins, the battle of Rancagua 1814 caused Spanish forces to take over leaving figures such as O'Higgins fleeing. The Battle of Cacabuco was waged with O'Higgins who joined forces with the President of Peru Jose de San Martin, their efforts were rewarded with victory and in 1818 the declaration of independence was signed.
O'Higgins reigned until 1823, his liberal beliefs had a habit of angering the Catholic church that made things diffcult for him, though ironically opposed by the liberals, his continued range of unpopular decisions cemented his fate.
Significant events such as the abolition of slavery occurred in 1823 and power swapped between Ramon Freire and Francisco Antonio Pinto one of the most controversial decisions made came from Freire's continued anti-clericalism at a time when religion was deeply embedded into the society.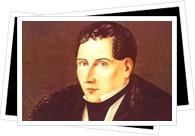 Then followed a relaxed period for the stability of the society, this is credited to Diego Portales calling the shots with his economic focus winning over support. This also went hand in hand with his support of the Roman Catholic church identifying the stability it provided.
With better control of the military through reformation it allowed victory in the war against the 'Peru-Bolivia confederation' which gave the Chilean population a significant boost. A constitution in 1833 brought about the first portalian president Joaquin Prieto, who introduced improvements in many aspects of the country e.g. railway. War was declared on Peru in 1836.
This period of time brought about suppression of the Mapuche, Chile continued to expand their territory north, it also was a time when the influence of the church was being knocked as some of their roles were being given to the state. Jose manuel Balmaceda was elected president in 1885 his intrusion on the constitution changing aspects of it made him unpopular.
Conflicts built up and resulted in his grim end allowing Jorge Montt to take over in 1891, from there the relationship between Chile and Argentina improved. They had resolved their disputes over borders.
Continue on to learn about Modern Chile history