La Moneda
Next we move onto the La Moneda, if you are a fan of the cathedral then chances are you will like this location. Designed by the same Italian architect Joaquín Toesca y Ricci. It is a building of great history and takes its name from its original purpose to being the cities Mint.
It was later transformed into the presidencial palace and saw the last moments of Salvador Allende. You can read more about this in the history section. You will also take note of the changing of the guard at this location.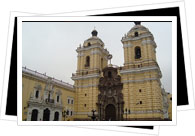 San Francisco Cathedral
Now for the religious influence, San Francisco is a modest cathedral that has some real durability surviving no less than three earthquakes it dates back all the way to the 17th century inside it has many interesting paintings depicting the life of significant figures such as Saint Francis.
Vin del Mar
Now for a bit of relaxation, Vin del Mar has the reputation of being one of the most popular beaches in Santiago. The water can be bitterly cold at times so take a deep breath before you go jumping in (go on be brave!) It is also the location of the Viña del Mar Festival so now you have a welcomed edition on top of topping up the sun tan and building those all so essential sand castles.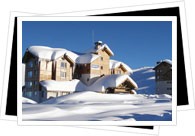 Valle Nevado
Finally if your idea of a good time is staying away from rest and relaxation and getting out there then the skiing available in Valle Nevado will be perfect for you. It is the second highest mountain range in the world so you will have a challenge on your hands, even if you don't fancy getting involved then you can watch in awe at some of the skills displayed spectating.